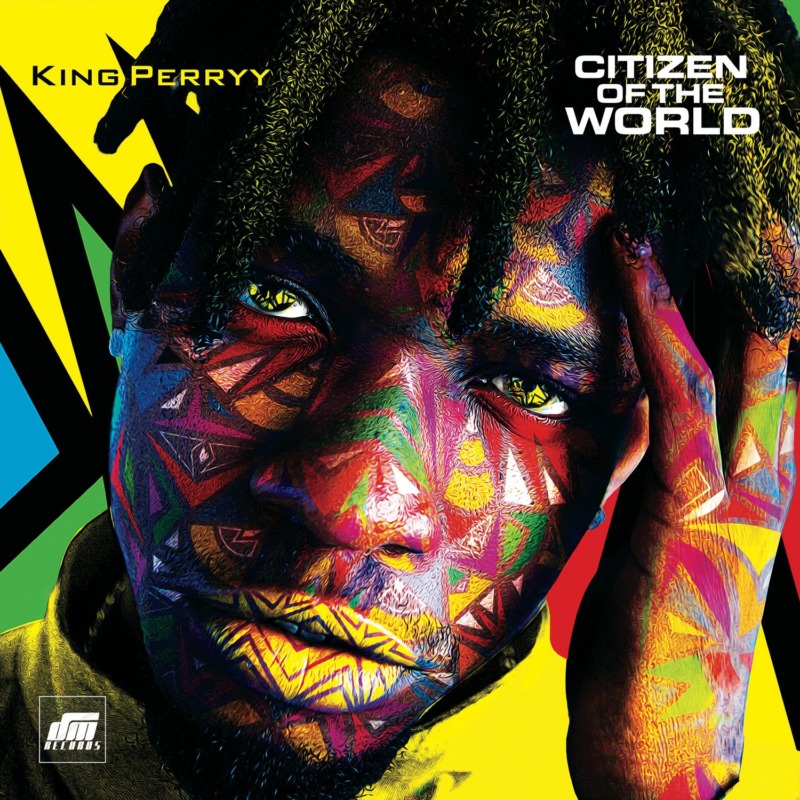 Dem Mama Records presents 'Citizen Of The World', A New Album by King Perryy.
Popularity know for "Murder" featuring Teni, King Perryy decided to gift his fans on his birthday with this lovely project titled 'Citizen Of The World' The Album.
Anthony Offiah popularly known as King Perryy is an afro-dancehall singer and songwriter. Since his beginnings, both reggae and dancehall music has been an important part of his career. Inspired by artists such as Bob Marley, Sean Paul, Westlife, Alex Zitto, and others, his music connects with different cultures around the world, hence his tag 'continental boy'.
In 2018, he got signed to dancehall crooner, Timaya's DM (Dem Mama) Records after which he released smash singles over the years such as 'Man on Duty' which has over 3million views on Youtube, 'Murder' ft Teni, 'Work n Grind', 'Eastern Baby', and more recently, 'My Darlina' and 'Jigga (freestyle)' which have instantly become fan favourites with the former leading to a #MyDarlinaChallenge a trend on Instagram undoubtedly expanding his fanbase home and abroad.
King Perryy has won the hearts of fans worldwide with his self-created music genre called the "Continental Sound". He has been featured on several songs including "Dirty Dancer" by Jamaican Grammy-winning music producer Teflon ZincFence, "Kom Kom " by Timaya to mention a few.
On the 28th of April, 2021 King Perryy release his debut album titled "Citizen To The World". This project consist of 17 track and features; Kizz Daniel, Timaya, Phyno, Mayorkun, Oxlade and Psycho P.
See Tracklist and Production credits below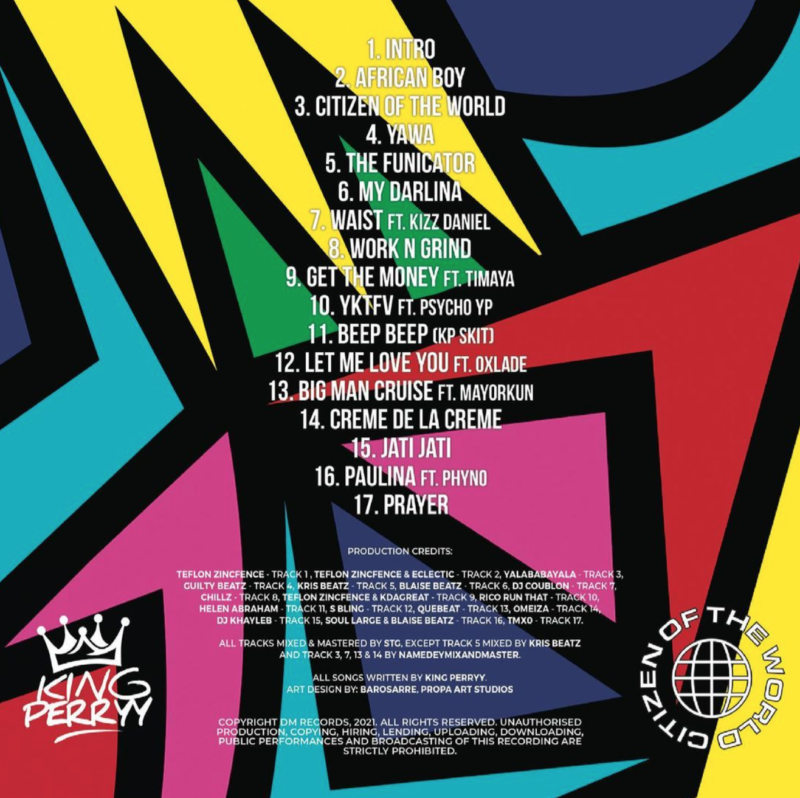 "The Continental Sound is a fusion of different genres, lifestyles and cultures," KING PERRYY says of the project's scope."I'm not just 'of' one place, or Nigeria. I'm 'of the world.'"
"Whichever part of this earth I lay my eyes on, becomes my neighborhood. This whole world is my home and every inch of it is under my protection…
Worked with great minds on this project This album is me and I am a Citizen of The world"
"Citizen of the World is an identity, a mind-state," KING PERRYY continues… "It's not just an album. I found the title the moment I found myself."
Listen and Enjoy the album below