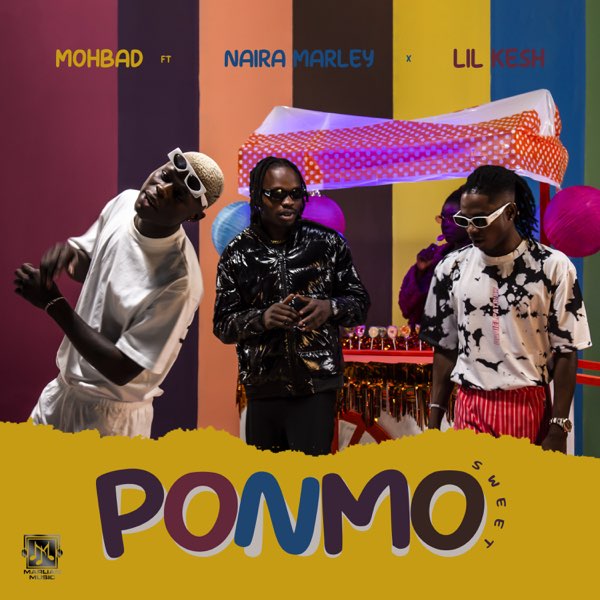 Mohbad teams up with Naira Marley and Lil Kesh to record another back to back hit release with this brand new street banger "Ponmo Sweet".
Marlian bad boy Mohbad drops a new fiery hit titled "Ponmo Sweet" featuring the Presido Naira Marleyand Lil Kesh. This another Rexxie produced Banger!!!
This new song is coming In after the success of his previous release 'Overhype', A great follow up to his 2020 debut hit 'Komajensun'. Mohbad brings us hard-hitting street vibes with 'Overhype', The record was Storytelling the different aspects of the year 2020 from expectations, surprises, and disappointments that have come with the year.
With Overhype still basking Mohbad unlocks "Ponmo Sweet" as we continue to anticipate his debut EP LIGHT (Imole) under Marlian Music.
On the new Rexxie produced song that would make you lose your home training on the dance floor, Mohbad, Naira Marley and Lil Kesh talks about the ladies Punana, how they use various sweeteners and the trending Kayamata to spice up the private place.
The street hop artistes reveal that most of these girls uses these sweeteners to enslave men, they shares it's wayward girls who are off the track that engage in these spicing acts just to make guys fall for their Pu**y, turning The golden boys, guys with prospect and Men into their Maga/Clients.
Imole, Naira and Lil Kesh joins their music talents together to fight for the guys and lead their voice on the crucial matter… Listen and Enjoy below