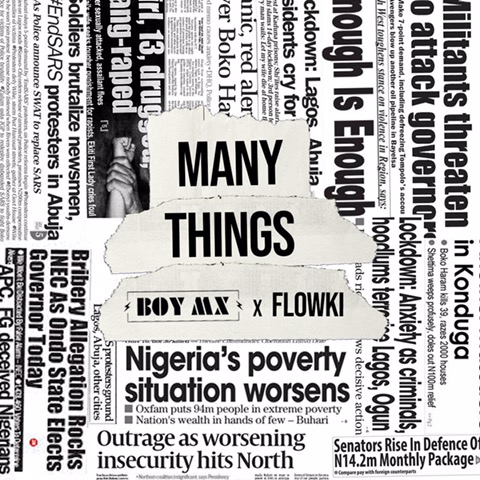 Boy Mx and Flowki join forces to deliver this thoughtful Rap/Hip-pop record titled "Many Things."

"Many Things" is a Hip-Hop track that sees Boy Mx and Flowki rap and yarn about the different things in our dear country, Nigeria. These talented rappers touched Killings, Robbery, Insecurity, Government Exploitation, Corruption and High rate of poverty.

Boy Mx and Flowki split fire on this rap record, dropped bars and shoots. These rappers are here to revive the Naija Hip-pop culture and further address Nigeria's important happenings. Y'all need to put this record on constant repeat.