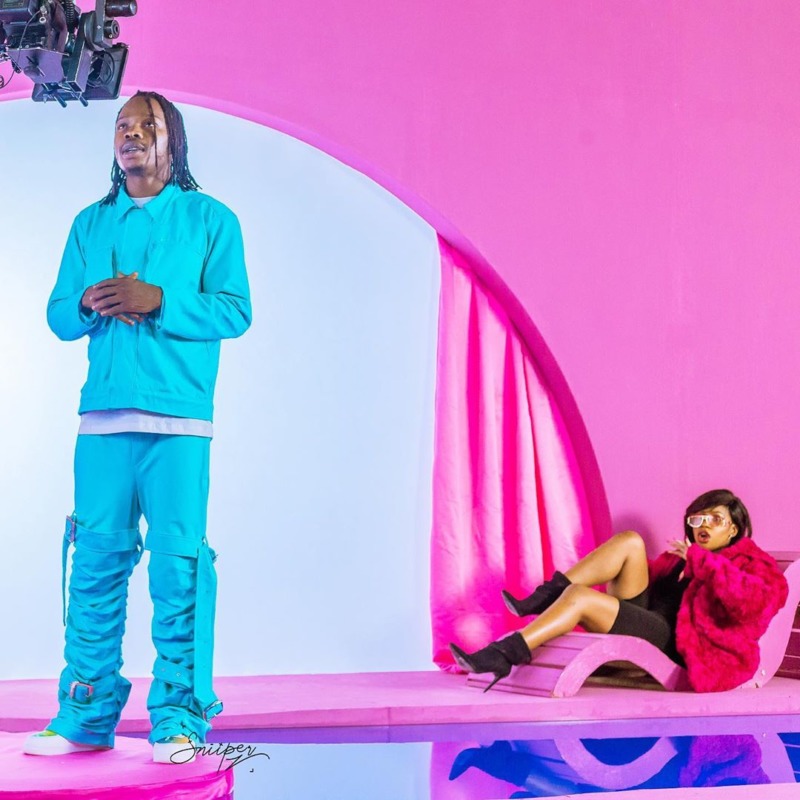 Naira Marley joins forces with his newly signed artiste and Marlian's First Lady, Tori Keeche to deliver this cool sensual tune "YOGA".
Marlian Music welcomed its first female artiste- Tori Keeche and without wasting time she teams up with the President, Naira Marley for her debut – "Yoga".
Tori Keeche is a multitalented singer, song writer and music producer, she hails from Anambra, Nigeria. She finished her Secondary school education at Debiruss College Lagos and is presently a student of psychology at the University of Lagos. Tori Keeche is also a member of the producing trio called Tripsss which includes Niphkeys and IBK having worked with lots of top tier music artist in the industry. Tori Keeche is presently signed to Marlian Music owned by the famous music artist Naira Marley. Zealous and highly motivated, Tori Keeche is no doubt becoming one of the finest music artist in the industry.
After much anticipation Naira Marley reveals the First Lady of Marlian Music, Newly Signed Female Artist, Tori Keeche and Comes out with a huge hit entitled 'Yoga' featuring Marlian label boss Naira Marley. Produced by Tripsss, Yoga is a raunchy love song filled with innuendos around lust and desire.
Quotable Lyrics
Stretch it out like yoga
When I'm drunk she's sober
Put her leg pon mi shoulder
Girl dis sh!t ain't ove
D!ck so big make her scream loud
Her body like bomb cause suicide
Up inna ur belly girl u too tight
I know I got a girl but it feels right… Listen and ENJOY the rest below
. .
Marlian Music Presents; Tori Keeche x Naira Marley – "YOGA"
"Marlian Music Presents; Tori Keeche x Naira Marley – "YOGA""
,