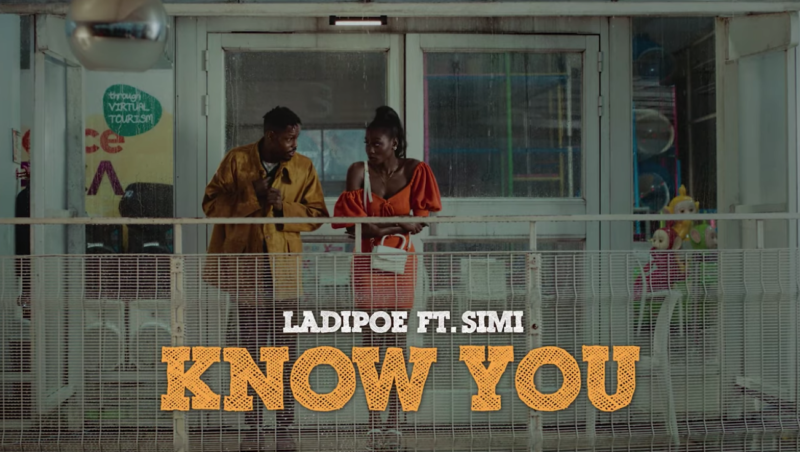 Finally Ladipoe releases 'Know You video' after huge success of the audio featuring Simi.
'Know You Video' performed by Ladipoe x Simi…. Mavin's wordsmith – LadiPoe releases his 2020 debut single "Know You" which features Simi after the series of his 'Revival Sunday'. This AfroPop/Rap record produced by Somi Jones is presently the hottest joint in the music industry and most played song in Nigeria across all digital platform.
"Know You" is a song that talks about two opposite sex friends who wants to be more than just a friend. They both feel something special for each other but tend to restrict their emotions because they tends to still be strangers who know little about themselves. Yet Love still find its way around.
This song grew on everyone and turn most music lovers favourite. Within a short period of time the audio received massive streams. During the Total lockdown earlier this year many where vibing to the record, ranking high on digital stores charts and been number one song on the Tik Tok App.
The Lyrics;
I really wanna tell you how my day went
(How my day went)
Really want to spend the weekend
(Babe)
I for show you this thing I'm feeling
(Oh yeah)
But I don't really know you that well
I really wanna kiss you in the face babe
(In the face baby)
And maybe every other place baby
E be like say I no remember say I
Say I no really know u that well…. melt everyone's heart and became a quote for most friendship that wanted to be more than a friend.
Based on popular Demand and to appreciate his fans for the love shown, Ladipoe delivers the official music video for 'Know You'. 'Know You Video' Directed by Director K (DK) sees Poe and his newly found lady friend catching feelings. And also spending private time together… Watch and Enjoy below