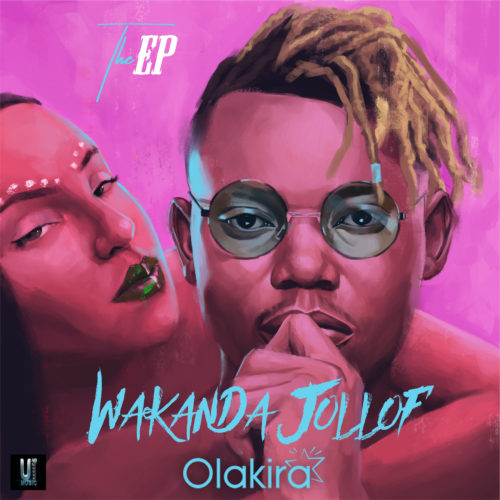 Since his unveiling as frontline act for Lagos based U&I Record Label and the subsequent release of his hit single "Hey Lover", Afro-Pop act has been earmarked by industry enthusiasts as a leading member of the new breed of Afro/RnB acts taking the Nigerian market by storm.
The welcome reception given to "Hey Lover" and Olakira's second single "Flirty Signal" had fans itching for the singer to drop a body of work and he has duly obliged with this 7-track offering titled "Wakanda Jollof". The follow track-by-track review is an insight into how Olakira fared on his debut EP
Ma Cherie Coco
Very decent intro, giving a feel into what fans should expect throughout the project. Olakira comes across as laidback, singing over some expertly laid keys with intermittent kicks.
Summer Time
Taking it up a notch, Olakira serenades his lover with this amazing summer jam, calling her endearing names in different languages. The drum on this joint is awesome and the sax gives the song an endearing afro-pop feel.
Till Dawn
Olakira promises his lover a good time on "Till Dawn", assuring her that he will do anything for her love. A bit laid back but the perfect tempo for a song like this, Olakira sails smoothly over guitar riffs and drums with his soothing vocals which leaves no doubt in the listener's mind of his love for the subject of the song.
Aya Mi (My Love)
If you think the sax on "Summer Time" was awesome, its use on this track was exceptional. Blending perfectly with the drums, Olakira takes us into his mind as he describes the perfect lover making even the listener want to fall in love with the person in question.
Money Groove
A song for the ballers; Olakira sings about the importance of money, how he went from having nothing to shutting down clubs, popping bottles and having the baddest babes in town. A combination of wicked drums and guitar riffs makes this jam a standout anthem.
Wakanda Jollof
"Wakanda Jollof" is a song about the feel-good feeling that true love brings. Olakira likes that feeling to one of the most exquisite meals you can think off. He delivers with the vocals once again. 10/10.
Flirty Signal (Refix)
"Flirty Signal" was released last year and made quite an impression. It's not hard to understand as the tune is quite catchy with a refreshing beat to boot.
Stand-Out Tracks – Aya Mi (My Love), Wakanda Jollof, Till Dawn