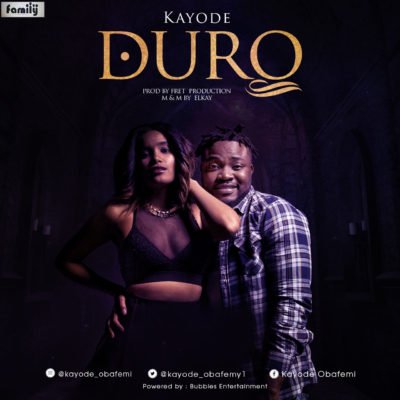 KAYODE OBAFEMI, an Afro Pop Artiste signed to a Record Label in Johannesburg, South Africa, called O F T F " Only For The Family " has just dropped a classical tune that tends to be what will be on the tongues of Majority pretty soon. This new single is called " DURO " Produced by FRET Productions, in SA.
Kayode is said to be a one-time D.O.S (Director Of Socials) of the prestigious Citadel of Learning, OAU Ile-Ife, Student's Union. He is a brand Ambassador of his own outfit "Bubbles ENT" and His first ever recorded song was in 2009. He was nominated " Next Promising Act " in the 2018 ASEAWARDS South Africa…
Listen To Duro by Kayode & drop a comment below.